Property Market in South Australia
Adelaide is one of the last capital cities to report a decline in dwelling price growth, making it one to watch out for as the remaining months of the year
unfold.
FIGURES from CoreLogic showed the median dwelling value in Adelaide in August was $652,959, representing the highest annual growth among capital cities at 21.8%.
On a monthly basis, the median dwelling price in Adelaide hit a marginal decline of 0.1%.
Inspire Realty founder and CEO Colin Lee said these gains reflect the strength of the Adelaide market over the past year.
"The city's auction clearance rate has remained steady too, so demand continues to be good for the South Australian capital," he told Your Investment Property Magazine.
Even Adelaide's rental market is thriving, with vacancy rates at 0.3% by the end of August.
"In short, while vacancies remain tight, expect prices and rents to continue rising," Mr Lee said.
Mr Lee believes relative affordability remains key to Adelaide's ongoing strength, especially among interstate investors.
"Purchasers from Sydney and Melbourne, in particular, are attracted to the low buy-in price, strong rent growth, and low vacancy rates," he said.
"Looking at where Adelaide sits in its property cycle I'd say it's well positioned for investors – the metrics remain strong," Mr Lee said.
"Despite the storm clouds of interest rate rises and challenges around the Australian economy, there is good news too, especially with the reopening of national borders that would bring fresh demand for housing."
One of the most promising markets emerging is Paralowie, which is located 18 kilometers north of the city.
Mr Lee said the strong growth in detached house prices has delivered excellent results for owners here in the past half-decade.
"Units have also performed well during the period, although we do note unit values have softened somewhat in the past two months."
In terms of the rental market, Paralowie is one of the most competitive markets. Vacancy rates for houses are at an extraordinarily tight 0.61% while the vacancy level for units is at 1.49%.
Mr Lee said the satellite centre of Elizabeth is also a great choice. Despite the robust price growth over the past months, the market still offers price-attractive options between $200,000 to $500,000.
"Also, Adelaide's North-South Corridor roadway project will improve accessibility for several suburbs such as Gawler, Darlington, Paralowie, and Munno Para – this sort of upgrade work can feed into gains in both rents and values," he said.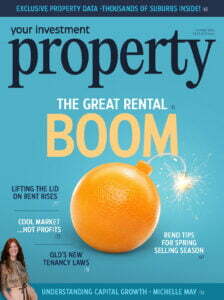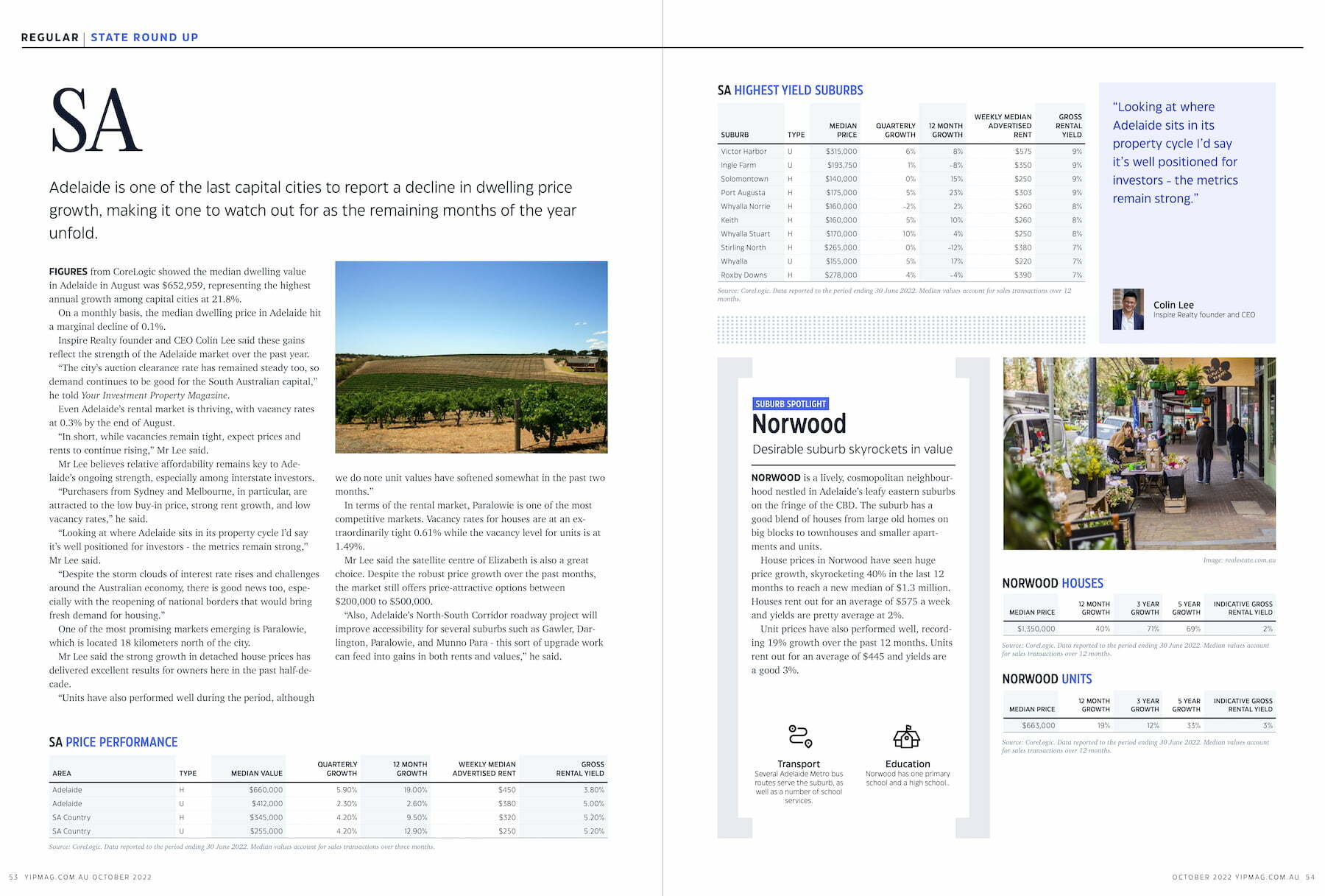 Book a free 45 minute strategy session
Discover our 4 step system, how to strategise, finance, manage and consolidate your property portfolio to build wealth, for a brighter and better future, together.