Make Right
Propert
y
Investment
Decisions
Award-Winning Property Advisory helping you invest with absolute confidence to secure wealth for the future.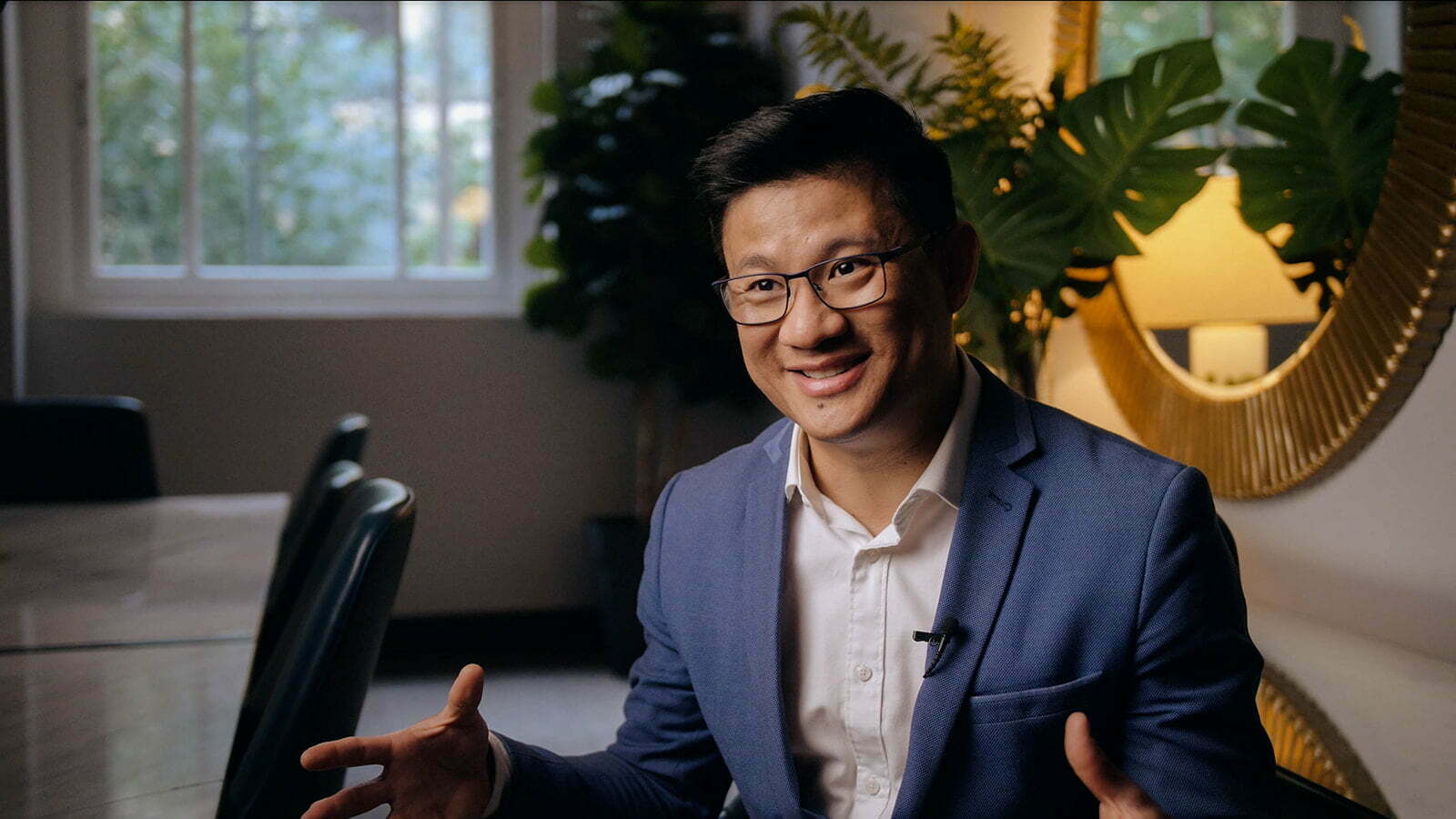 A Tailored Portfolio Focused on Your Unique Goals
No More Indecision & Wasted Effort
Compound Your Wealth with Clarity & Certainty
Still umming… and ahhing…

about property after months or years of looking around?

Too many investors never get a handle on making property decisions, despite months or years of weekend inspections, endless research, and dealings with agents, bankers, and brokers. After all that effort, some still don't enter the market, while many others have their best endeavours derailed by expensive mistakes.

At Inspire Realty, our sole focus is to make sure you invest like a property master. Through our advisory service, you'll always be buying the right properties at the right prices in the right market at the right time. You'll be compounding your wealth, and most importantly, you will end up with a profitable portfolio that makes your financial goal a certain reality into the future.
With Inspire Realty, you will:
Have all the Research Done for You
We'll weigh up all the options for you and guide you to make informed decisions
Deal with Trusted
Professionals
Get financial analysis, mortgaging broking and property selection advice from our property specialists
Get Lifetime Mentoring & Investment Reviews
Duplicate, compound or consolidate – We're here to walk the journey with you along the way
Over
170+

5-star reviews on Google
I have known Colin for a couple of years and he has consistently shown professionalism and a high level of care for his clients. He has a wealth of experience in real estate and communicates his knowledge in a clear and honest manner whilst being warm and friendly. He has an immense passion for what he does and is connected with many of the top developers in the industry. I look forward to discussing more opportunities with him in the future.

Colin was extremely helpful and knowledgeable as he guided my partner and I through our first property purchase. He has a detailed understanding of the industry and as first home buyers, advised us on what grants we were eligible for. Colin made time to meet us on many occasions and I highly recommend his personalised service if you are considering a property purchase.

My fiance and I took up the offer on the free initial consulation with Colin from Inspire Realty. Being in the real estate industry I had myself I had a lot of doubts about the current property market and decided to reach out to Colin for some advice. Colin is very informative and knowledgable in this area. He is patient and customer focused. I am looking forward to working with him and his team in the near future.

Colin was truly amazing to work with. He spent a tremendous amount of time working out my needs and goals and would always get back to me as soon as he could. He helped me devise a strategic plan To grow my wealth through smart property investments and made the process very seem less from the get go. I look forward to continue growing my property portfolio with him in the future.

Colin is hardworking, intelligent and demonstrates great initiative in going above and beyond. He is passionate about his work and applies those same principles to his own personal life. His experience is extensive and is professional in serving those around him. He also has a great life purpose and vision, while giving back to the local community with his time and skills. 5 stars out of 5!

Great experience with Colin from Inspire Realty. He puts the client's best interests first, very good communication and reliable as well. Will always be honest and transparent too. Highly Recommend if you are looking for either a property to buy to live in or invest in.

Colin is amazing! His insight and ability to explain the finer details really helped me understand the process and get the most out of his services. We are really happy and highly recommend Inspire Realty to anyone who wants to gain financial security through property.

Colin Lee is an excellent Real Estate professional with tremendous knowledge and insight in the industry. He represents me managing my investments with complete dedication and always provides strategic advice to create wealth. He is extremely passionate about the industry and partnering with Colin as always been a pleasant and fruitful experience.

Colin was very helpful throughout the process of purchasing our first investment property. He understood our goals and provided valuable personalised advice. He spent time answering all our questions and made sure we were well informed before making any decisions. We are very happy with the property Colin helped us invest in. I highly recommend Colin and his team at Inspire Realty.

Inspire Realty goes far beyond just advising and selecting good Real Estate for their Clients – CEO Colin, adds his personal persona to each individual Client, working from experience and understanding the Client's needs so each Client can be comfortable to ignite a passion from within to choose and ultimately decide for themselves. Colin has been involved with the last three excellent properties I have purchased and I will definitely be holding on to these long term.

Colin from Inspire Realty is a friendly, experienced and generous professional who shared amazing advice for me while I conducted research on the Sydney property market. He is attentive to your concerns, genuinely tries to understand your situation and was a pleasure to work with. Thanks for being so generous with your time in assisting me! A highly reccomended referral from a friend.

I have known Colin for over 7 years now and have been building my investment portfolio with him. Colin is a true professional and had had my best interest in mind. He genuinely cares for me and my priorities and needs and is prompt in his response. I look forward to the future with Colin and his team and I highly recommend him and his team to anyone looking to build a property portfolio.

My husband and I had a great experience applying for a home loan using the Inspire Team. They were very professional and easy to contact. They answered all of our questions and were prompt to call us back. It felt like they had our best interests in mind, would highly recommend! Our home loan pre-qualification was also approved very quickly due to how thorough they were in our application.

I have had the pleasure to work with Colin numerous times in the past and even just recently he has helped me navigate through a recent property investment. Colin works with excellence, integrity and with genuine care not just for his clients but for every person that he meets. His values, faith and work ethics is admirable and of course INSPIRING. Highly recommend.

I am so incredibly grateful to Colin and his team for working so closely with us and our team here at the Children's Cancer Institute. Colin has been incredibly supportive and a proud advocate for the work we do in helping children with cancer. He is a generous man with a heart that goes beyond his work at Inspire Realty. I find Colin to be proficient and an expert in his area of property and investment services. I highly recommend working with Colin and look forward to helping more people live better lives. Thank you Colin!

Thank you Colin and Inspire Realty for helping me and my family through a difficult time… we could not have completed our transaction for our dream home without your help! Thank you for explaining the process so thoroughly and in very clear terms, it really made us feel at ease and confident with our purchase. We will definitely be seeking your help again in the future. All the best from the Mitchell family.

Colin is inspiring (it is no coincidence that this is the name of his company)! He has an incredible depth of knowledge and passion for continually learning to develop his understanding to acquire unique insights of property investing. I felt a genuine care and wanting to help to get the best outcome for me. They have a well structured process that helps make the investment process easy and enjoyable. If you are looking to invest in property I would highly recommend Colin and the Inspire Realty team to help you on your journey.

I'm so glad that I came in contact with Colin Lee, he is an absolute professional and incredibly patient. With his trustworthy advice, I was able to take my very first step into buying my first home. He will always take the time out to explain every step of the process and was very responsive to any questions I had. I would definitely recommend Colin and his team to anyone looking for property to invest or buying a new home. Thanks Colin! 5 stars just isn't enough to rate his service ?

I know Colin personally and professionally and couldn't recommend him and more. Something that makes him different is that he ACTUALLY cares. He is not just in it for himself but to see his clients succeed in achieving their goals in building their property portfolios. Book in a call with Colin, you won't regret it.

My experience with Colin has been fantastic. He was extremely professional, took the time to understand my situation and goals, and answered all my questions clearly. He was flexible with our meeting times, and made sure I left every session feeling comfortable and well-informed so that I can make the best decisions that suit my plans. I highly recommend Colin and his team.
Getting started is
as easy as
1, 2, 3:
Schedule a 45-Minute
Discovery Session
We'll start making informed decisions after your first session with us
Invest with Confidence
With all the research done for you, tailored to your unique goals
Compound Your Wealth
& Multiply Your Portfolio!
A better lifestyle, setting up your family & a comfortable retirement – they're all within reach!
In your first 45-minute discovery session with us you'll find out:
What kind of property should I buy given my circumstances?
Am I in the position to invest now?
What does life look like in 7-10 years and beyond if I invest this year?
What if you can think and act like a professional investor,
with a seasoned team backing you on every single decision?
Inspire Realty is that team, standing by to be your personal investment sounding board.
With a singular focus on your financial success, we can help you make decisions that you feel good about and that will go a long way to securing your future financial wellbeing.
Property investment is second nature to us, so let us be your eyes and ears. We know what to look for, where to look, and when to take action… and we're making this collective knowledge available to you!
Your 100% satisfaction and wealth
success is our #1 priority
You can buy most things,
but time.




Time

is the most essential ingredient to compound your wealth.

Don't let the indecisions and unforeseen risks cause any further delays. A lot is at stake with insufficient long term wealth – your future lifestyle, your retirement, the well being of your next generation and your life's legacy.

We look forward to guiding you to make sound, timely, profitable property decisions.