Colin Lee featured in Beam Magazine
🌟 Thank you Beam in Business Beam Magazine for FEATURING me in your Winners Edition for Beam Awards this month! Woohooo! 🌟
The feature is titled "Inspiring – Beyond Trials and Tribulations," which is a reflection of the journey I've been on.
Let our greatest trials and tribulations become our greatest triumph!
Thank you Beck Smith Annette Densham Mell Balment – The Empaths Empowerer & Deep Belief Hacker for who you are and all that you do! Your energy and enthusiasm inspires me.
"Just over three and a half years ago, Colin Lee started Inspire Realty on the back of the beginnings of covid. His wife was on maternity leave and his little girl was born a couple of months later, and now he had two massive life changing events to work with! His property portfolio was his saving grace and gave him the cushion to start Inspire Realty."
The trials and tribulations were testing.
The lockdowns and market conditions did not help. The first seven months were a real struggle and was close to pivoting out completely out of the property space.
The worst case had happened and which he could not have expected. They fought the good fight, through sleepless nights and stresses, whilst growing a small family. Nearly four years now and Inspire Realty is growing stronger and better than they could've ever imagined, and their influence and impact has inspired thousands!
Colin now dedicates his life's work to inspiring and empowering Australians to take charge of their financial future through building a profitable property portfolio. As a qualified property investment advisor and a buyer's agent, Colin strives to help his clients make right property investment decision.
Life is a journey filled with ups and downs, and this achievement isn't about avoiding the lows but about finding the strength to rise after each fall. It's a reminder that resilience isn't just a buzzword – it's a mindset that keeps us moving forward, even when the going gets tough, its the tough that gets going!
🙏 #BEAMAwards #ResilienceInLeadership #BeyondTrialsAndTribulations #GratefulHeart🌟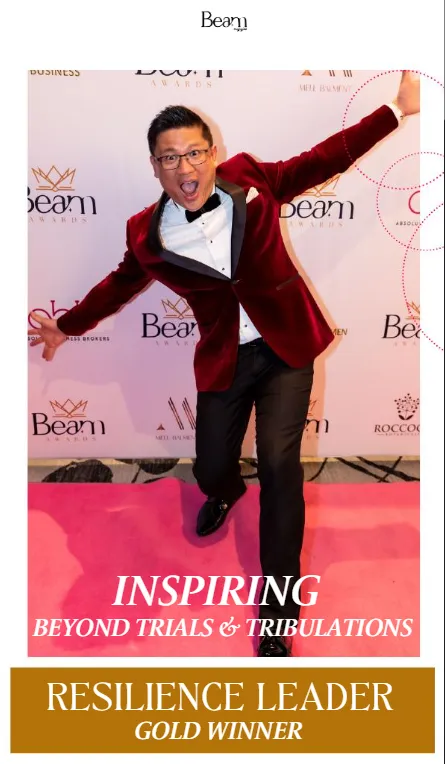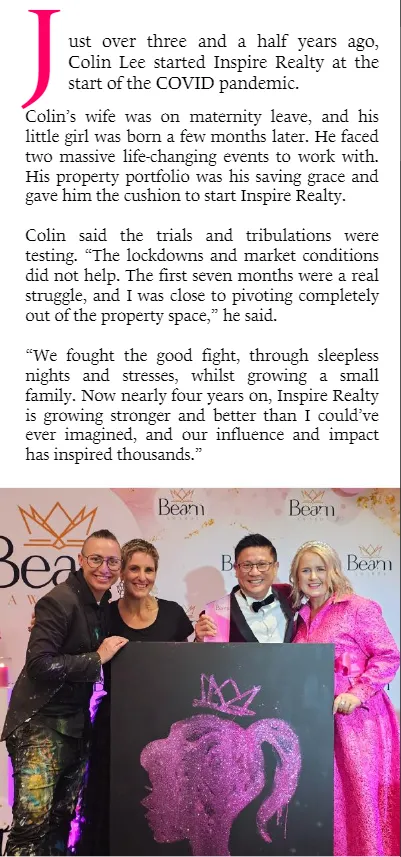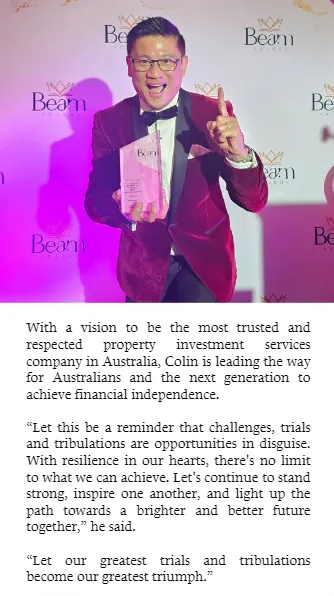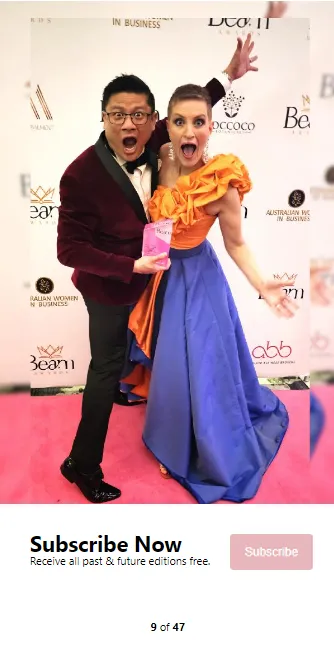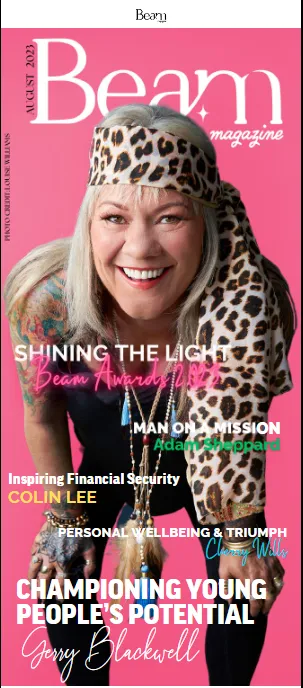 Book a free 45 minute strategy session
Discover our 4 step system, how to strategise, finance, manage and consolidate your property portfolio to build wealth, for a brighter and better future, together.